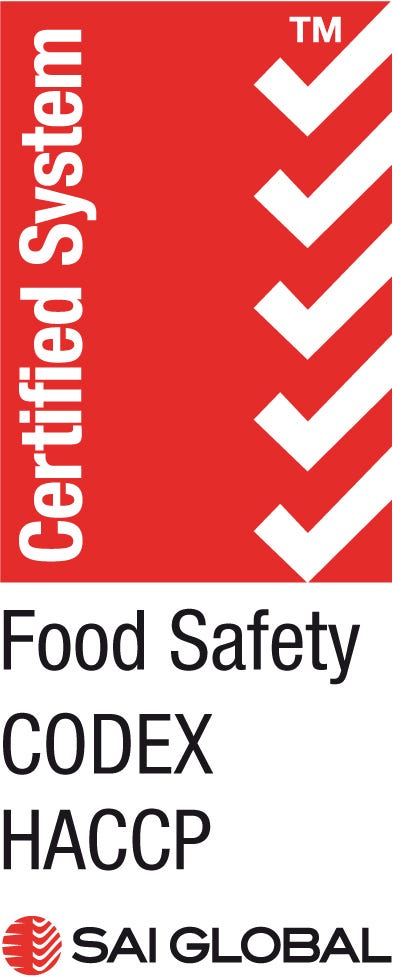 insignia are pleased to announce their recent re-certification by HACCP Australia for label and tag production.
insignia's Brisbane manufacturing premises and production processes were recently audited by intertek SAI Gobal which found insignia's food safety management system conforms to the lates CODEX HACCP requirements.
First attained in 2019, the re-certification is for the manufacture, packing, warehousing, storage and dispatch of labels and tags for direct food contact and indirect food contact packaging: CXC CODEX HACCP 2020: Good Hygiene Practices (GHPs) and the Hazard Analysis and Critical Control Point (HACCP).
Certification provides food suppliers with the assurance that insignia produces direct thermal and thermal transfer labels and tags that are verified as a food contact material - FCM, not only in Australia but against EU, FDA, and other countries.
Hazard Analysis and Critical Control Point (HACCP) is a food safety program that is internationally recognised for the safety and quality assurance it provides.
The re-certification is part of insignia's commitment to continuous improvement and contributes to our work quality, policies, systems, procedures, safety, traceability, and environmental impact.
If your business requires a HACCP certified supplier labels or tags, or you would like to talk to us about a labelling solution, please get in touch today on 1300 467 446 or sales@insignia.com.au